FOR A VERY LIMITED TIME THIS COURSE IS FREE!
PLUS BE AUTOMATICALLY ENTERED IN A DRAWING FOR ONE OF THESE ADORABLE TLC ORPHAN CABBIES!
Hi! The official launch price for this course will be $19, but you'll never pay anything for it! AND you'll have lifetime access to this course, along will any updates and add-ons - all for free!
Before I do the official launch of this - my first ever online course - I would love to get your valuable opinion and input on how you like the course or how it could be improved. You'd really be helping me out by making an adorable Cabbage Patch Mermaid!
Plus when you sign up you'll be automatically entered to win one of these adorable orphan TLC kids!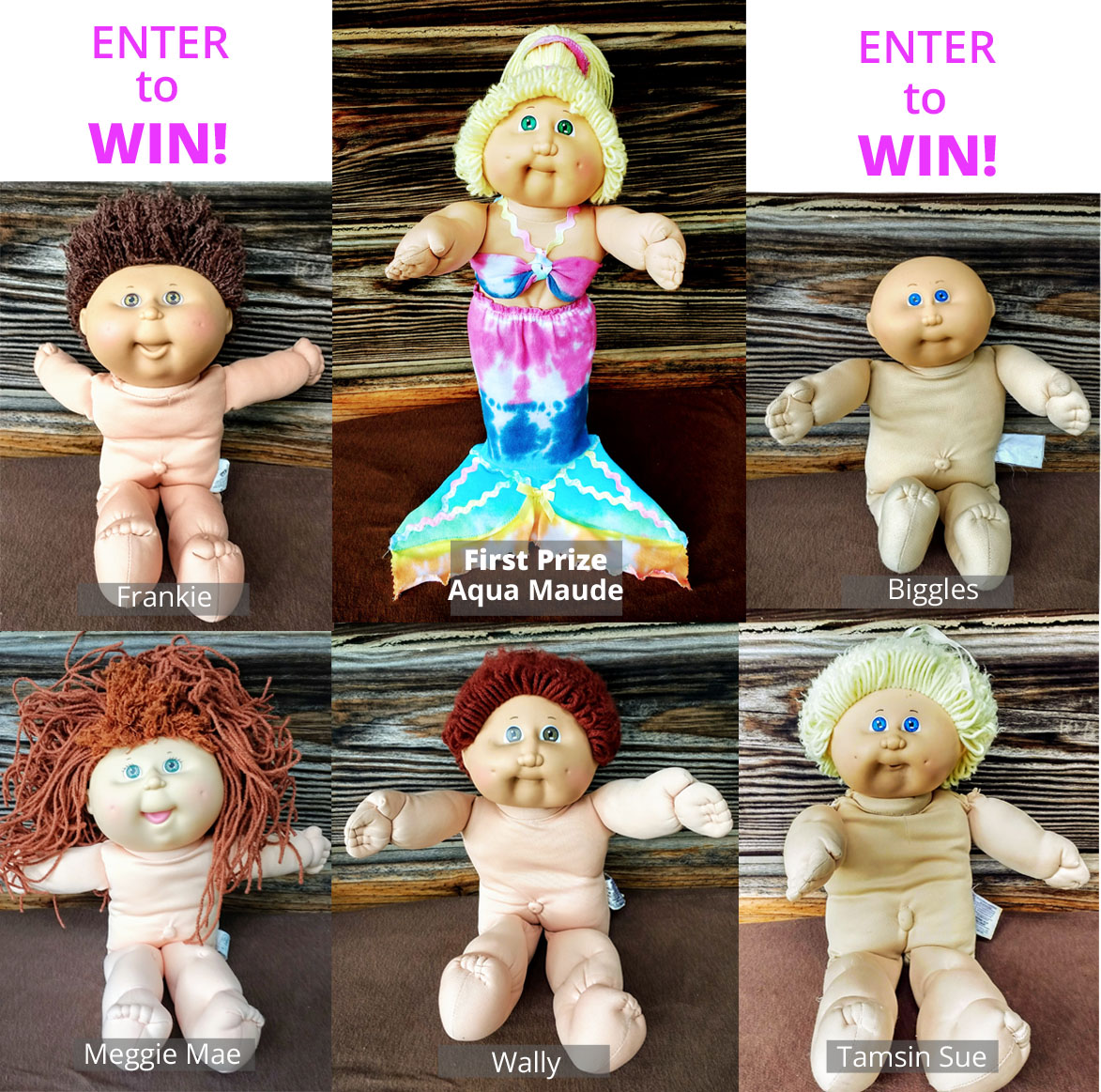 Do you have a sweet Cabbage Patch Kid doll who would LOVE to be a mermaid? Now you can give her (or him!) a whole new look just using scraps of fabric you probably already have around your house.
Do I Have To Be Great At Sewing?
No. You don't have to be great at sewing to make this Sassy Cabbie Mermaid Outfit. You just have to be willing to give it a try.
You can even be extra creative and make some simple changes to give your doll a unique mermaid-y look!
Will This Pattern Work for Other Dolls?
Yes. With a little bit of tweaking this pattern will work on other similar-sized dolls, including American Girl and other 18 inch dolls (see pics inside the course).
Will I Get Future Updates of This Course For Free?
Yes you will - at zero cost!
What Will I Need To Get Started?
All you need (besides a handful of simple sewing tools) are some colorful scraps of colorful, stretchy fabric. An old top or T-shirt would work beautifully. A few bits and pieces of ribbon, trim, buttons or found objects might come in handy too.
Oh - and of course - your doll!
Are you ready? Let's make a Sassy Cabbie Mermaid Outfit together!